Congratulations to our Pirates who were named to All-District in Basketball! MVP: Tate Abel, Newcomer of the year: Cole Reid, 1st Team: Hogan Hall & Jed Whitney, 2nd Team: Josh Criss & Ty Williams, Hon. Mention: Tanner Merenda & Stephen Weatherman.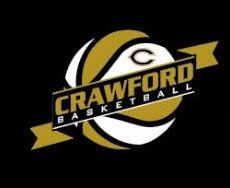 Congratulations to those who received District OAP Awards tonight: Johnny Parker was Best Actress, Ty Hilliard was All- Star Cast, and Carolyn Reynolds was All-Star Crew! Kristin Bernhardt and Madison Donald both received Honorable Mention All-Star Cast!

Congratulations to Crawford High School OAP as they are advancing to the Bi-District Contest!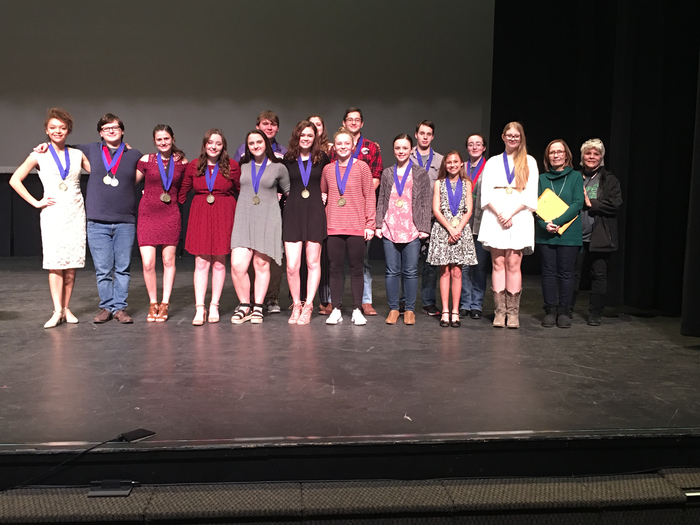 Tomorrow's home baseball game vs Gholson will be at 4:00 instead of 4:30.

The 85th Texas Legislature authorized, in Senate Bill 30, the Community Safety Education Act. All schools are required to have instruction for students on the proper interaction with law enforcement during traffic stops. Starting with the class of 2022, each incoming freshman class will be required to receive this instruction. Crawford ISD will be fulfilling this requirement by providing this to our current freshman class on Thursday, March 21st. Contact Monte Pritchett, CHS Principal, if you have any questions about this.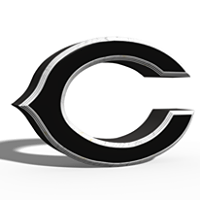 Congrats to our 4 Lady Pirates who qualified for the State Powerlifting Meet that will be held March 15th in Waco: Caieleigh D'Angelo, Sadey Paniagua, Kamryn Winget, and Kealey Witt! Kealey also set a new Regional Bench record of 170 in her weight class!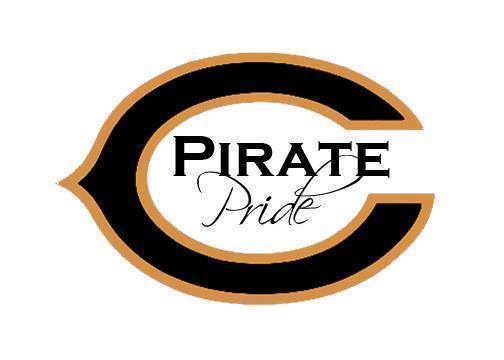 The counselors will be working with current freshmen March 5-8 to select courses for their sophomore year. Most students will have room for 3 elective classes which can be chosen from the 10th grade electives list. In addition, students are asked to choose 2 alternate electives which may be used in case of a scheduling conflict. See link for core class requirements and electives available.
https://5il.co/6s3s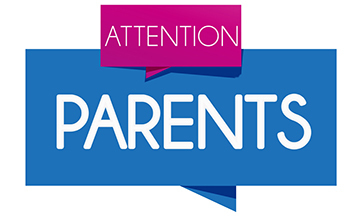 Congratulations to our 1st place winners at the Polar Bear Tennis Classic!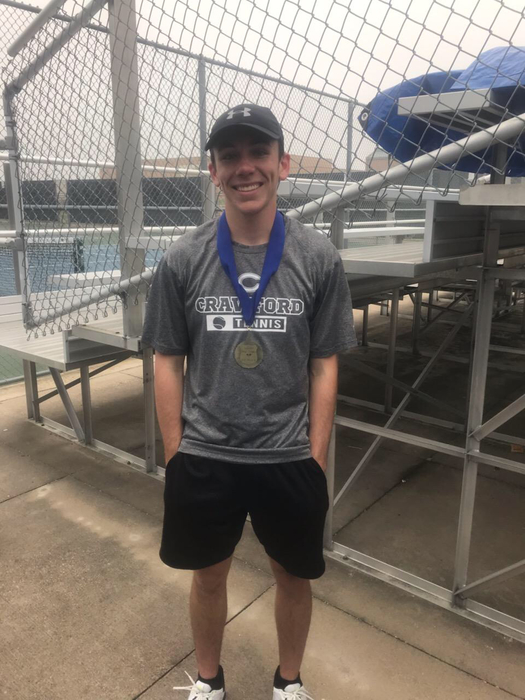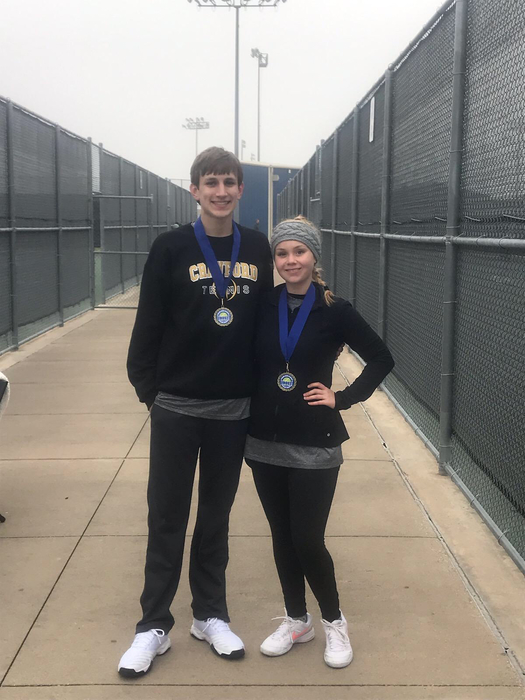 One-Act play community performance will be held tomorrow night, March 3rd, at 7:30 p.m. in the High School cafeteria. We are performing The Shape of the Grace by Laura Lundgren Smith, a drama about Northern Ireland during the mid 1970's.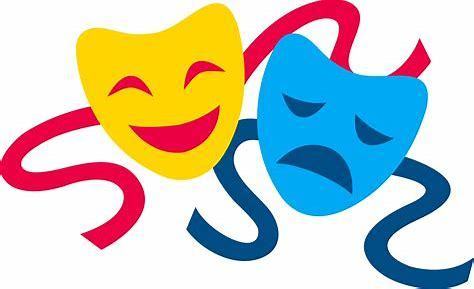 Are you a parent of a new dual credit student and you missed the meeting this week? Information that was discussed is now available!
https://5il.co/6s3t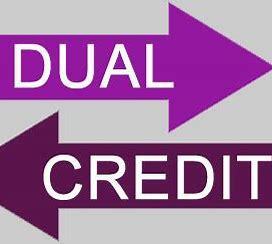 Good Luck to all of our Lady Pirates who are participating in the Regional Powerlifting meet that is being held today at Academy High School!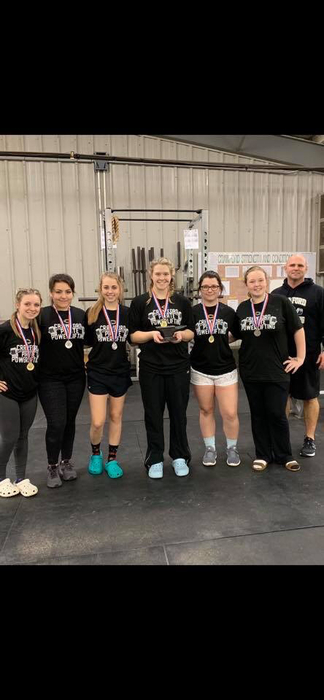 Lego Movie 2 was a big hit! Congratulations to all our Little Pirates who earned a spot at the AR Celebration for the 6 weeks.

Crawford Elementary AR celebration is going on today. The buses transported lots of excited Little Pirates to see the Lego Movie 2!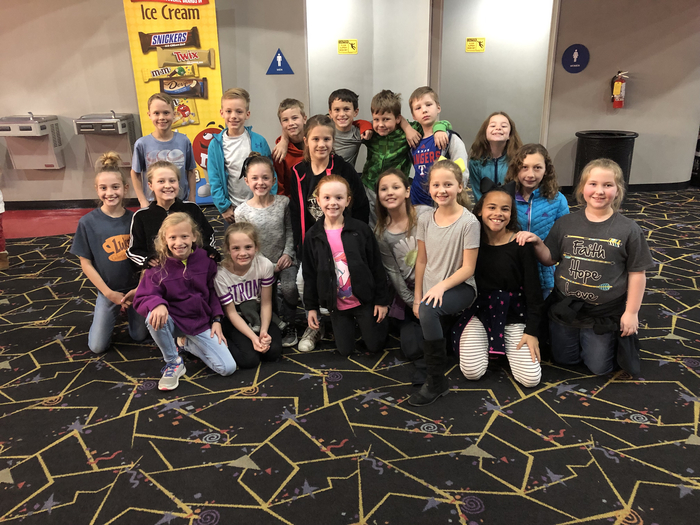 If you were unable to attend the dual credit meeting last night and your child wants to take any dual credit classes next year, please have them stop by Mrs. Allovio's office and pick up an enrollment packet. Enrollment forms are due by April 1,2019.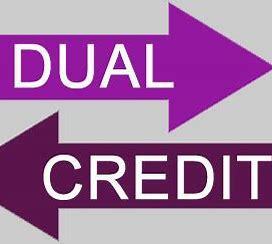 Crawford ISD has a job opening for a Peims Clerk. Contact Superintendent, Dr. Kenneth Hall, for more information or to apply, Contact at 254-486-2381 or by email at
khall@crawford-isd.net

Here is a little something to cheer you up on this cold dreary day: After today, there are 6 more days of school before Spring Break! Crawford ISD will be closed March 11th - 15th!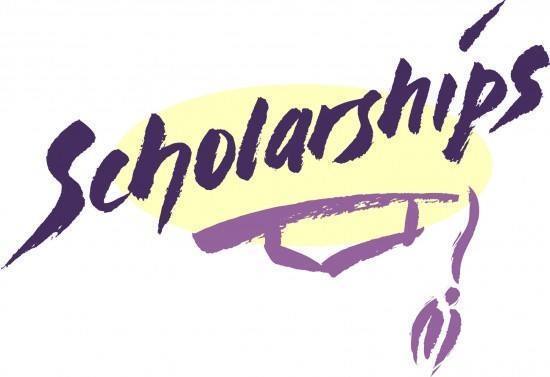 There will be a dual credit meeting this Wednesday, February 27th, at 6pm in the library. Only those parents of new dual credit students need to attend.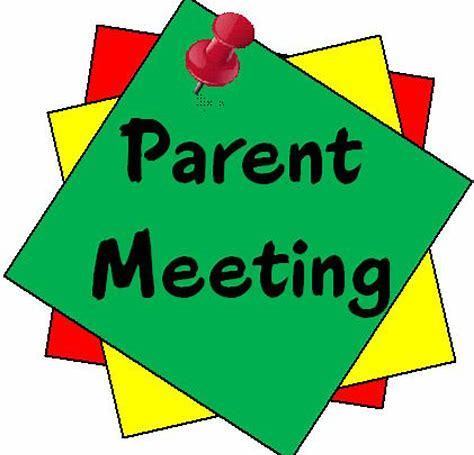 Congratulations to the Lady Pirates who received All-District Basketball Honors!
https://5il.co/6op6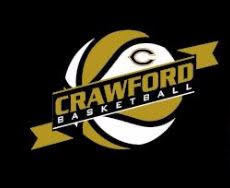 Crawford High School Baseball schedule change: Pirates will play tomorrow, 2/25, in Axtell at 6:00 instead of on Tuesday.