Our JV cheerleaders and mascot worked extremely hard at their cheer clinic earlier this week! We cannot wait to see them at Pirate Field in the Fall!

End-of-year packet information....

Juniors who just completed Precal : The deadline for signing up for a fall dual credit math class is tomorrow, Tuesday, May 23rd!

RSVP by Friday, May 26th! Coach Coker needs all the Alumni off of the team to fill out the form and register if you are going to be able to come!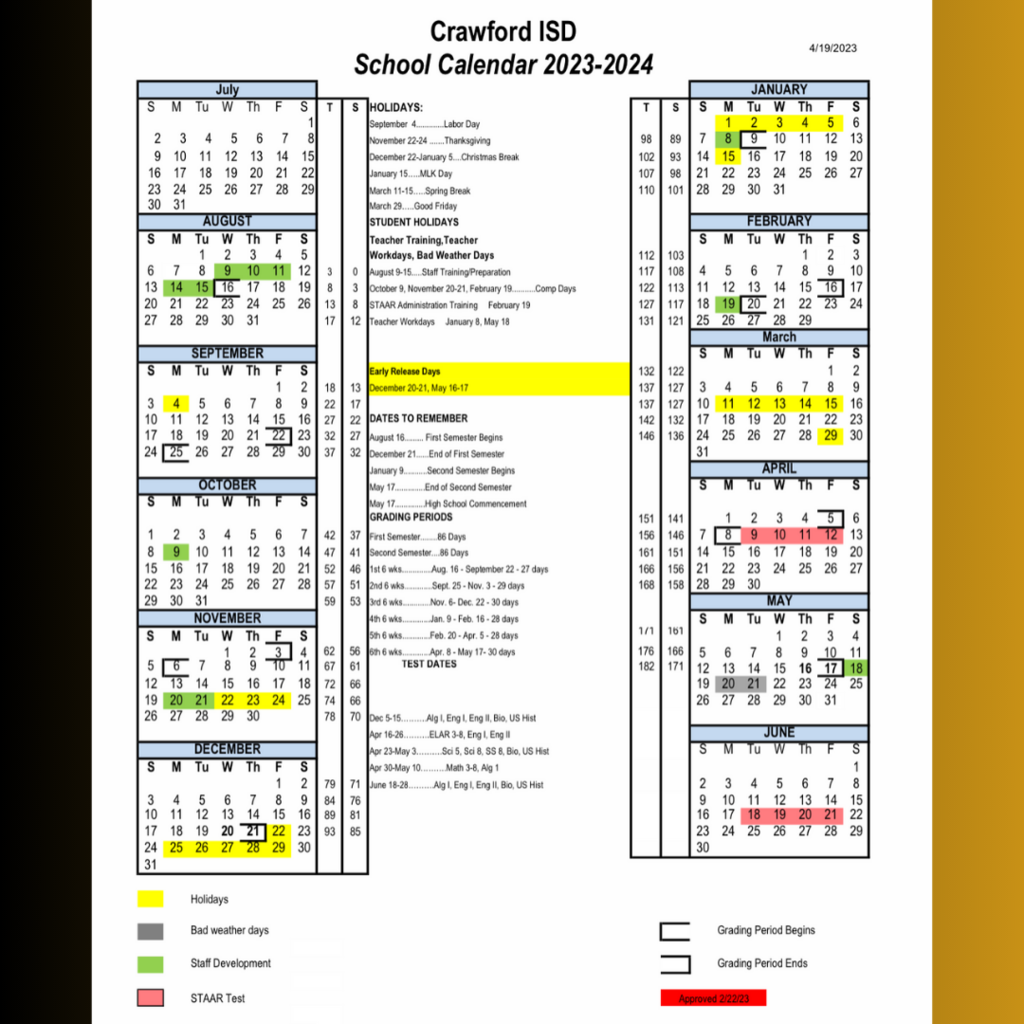 Summer Office Hours will start on June 5th.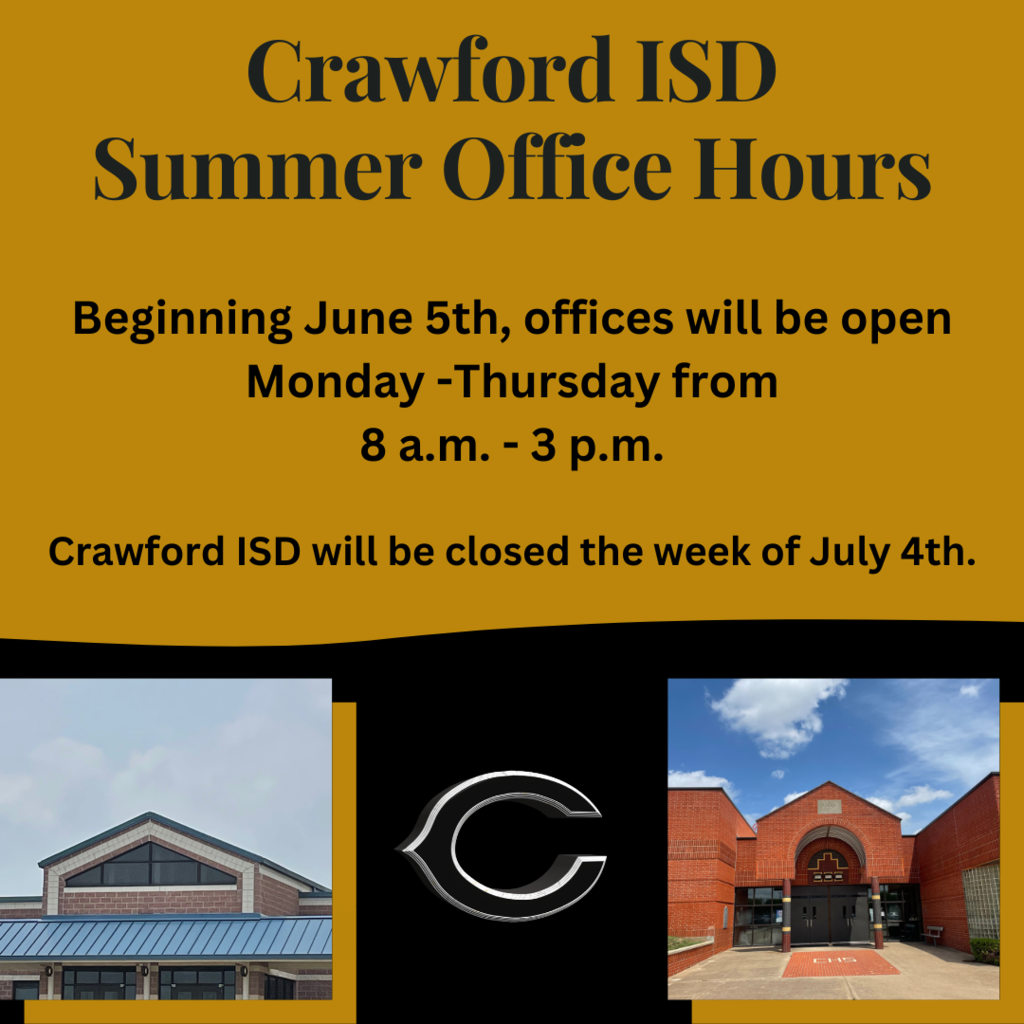 Snazzy bright shoes… packed gym… the Crawford High School Class of 2023 walked the stage last night to receive their diplomas! Best wishes to all on the next leg of their journey! Once a Pirate… Always a Pirate! 🏴‍☠️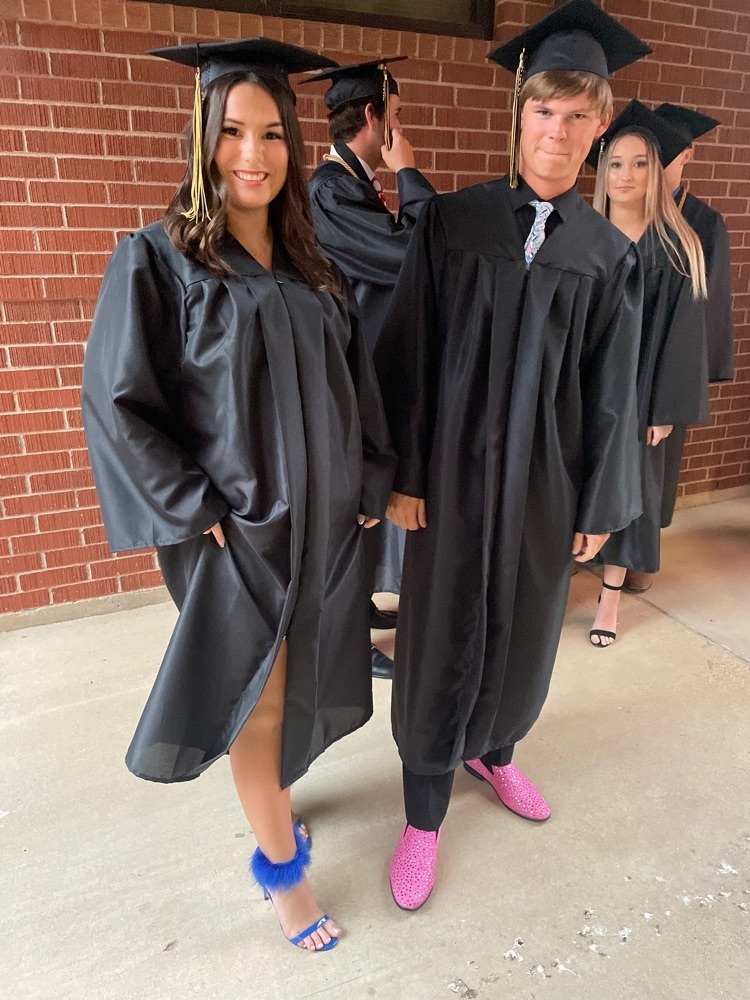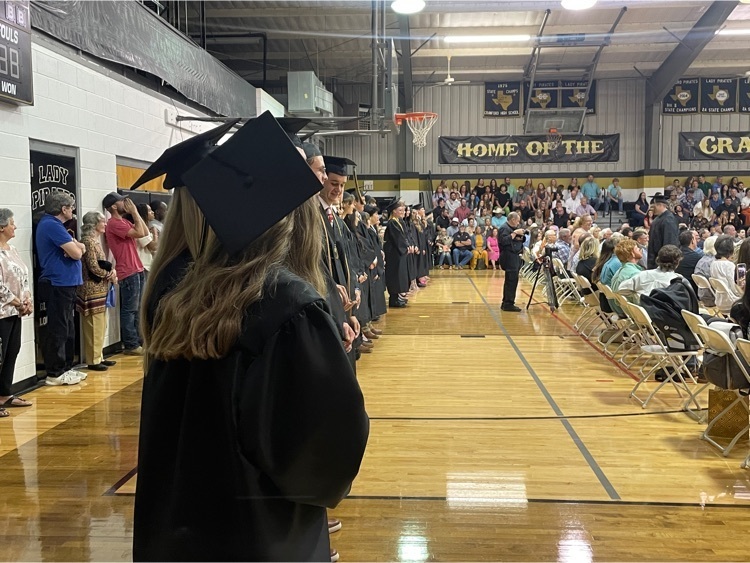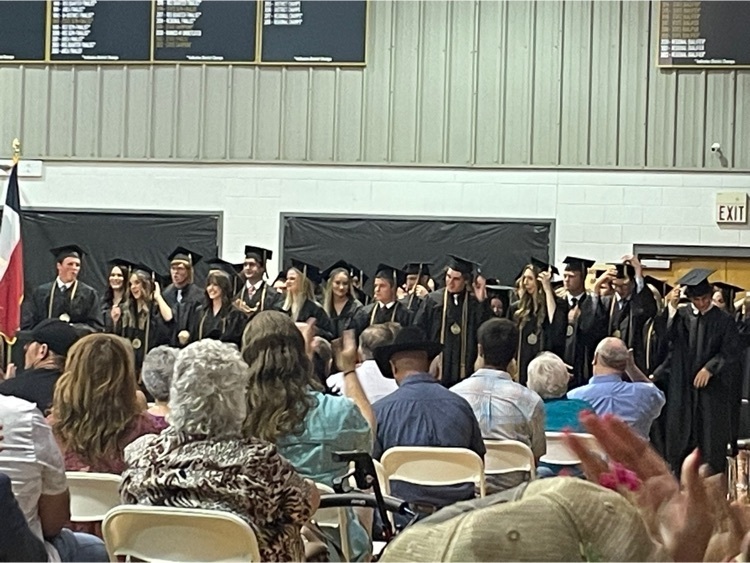 There will be no livestream of graduation...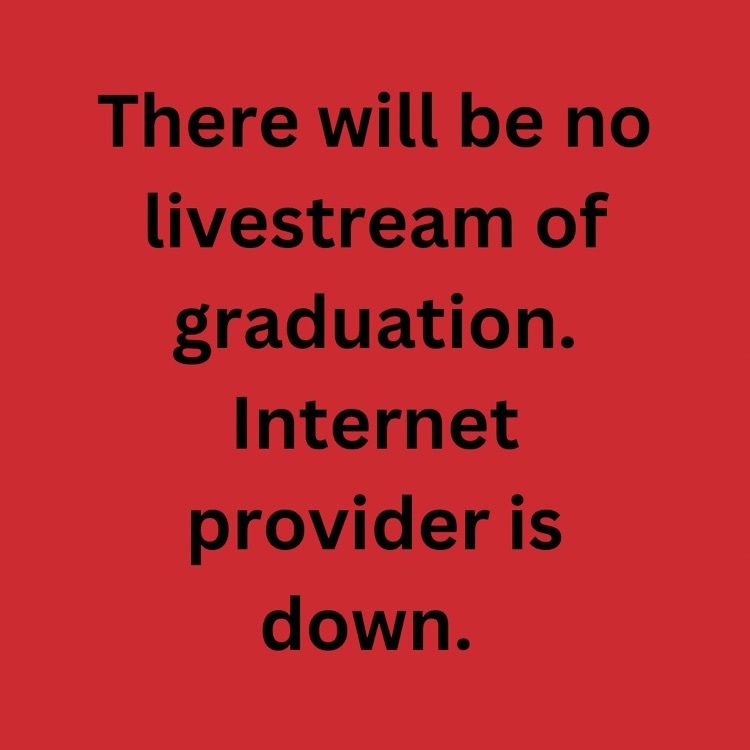 The calm before the doors open for the Crawford High School graduation!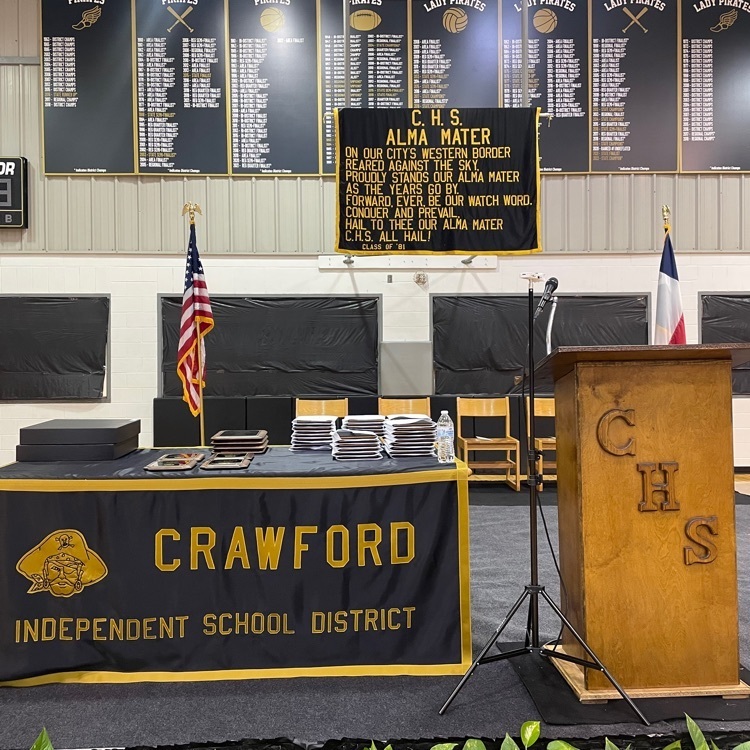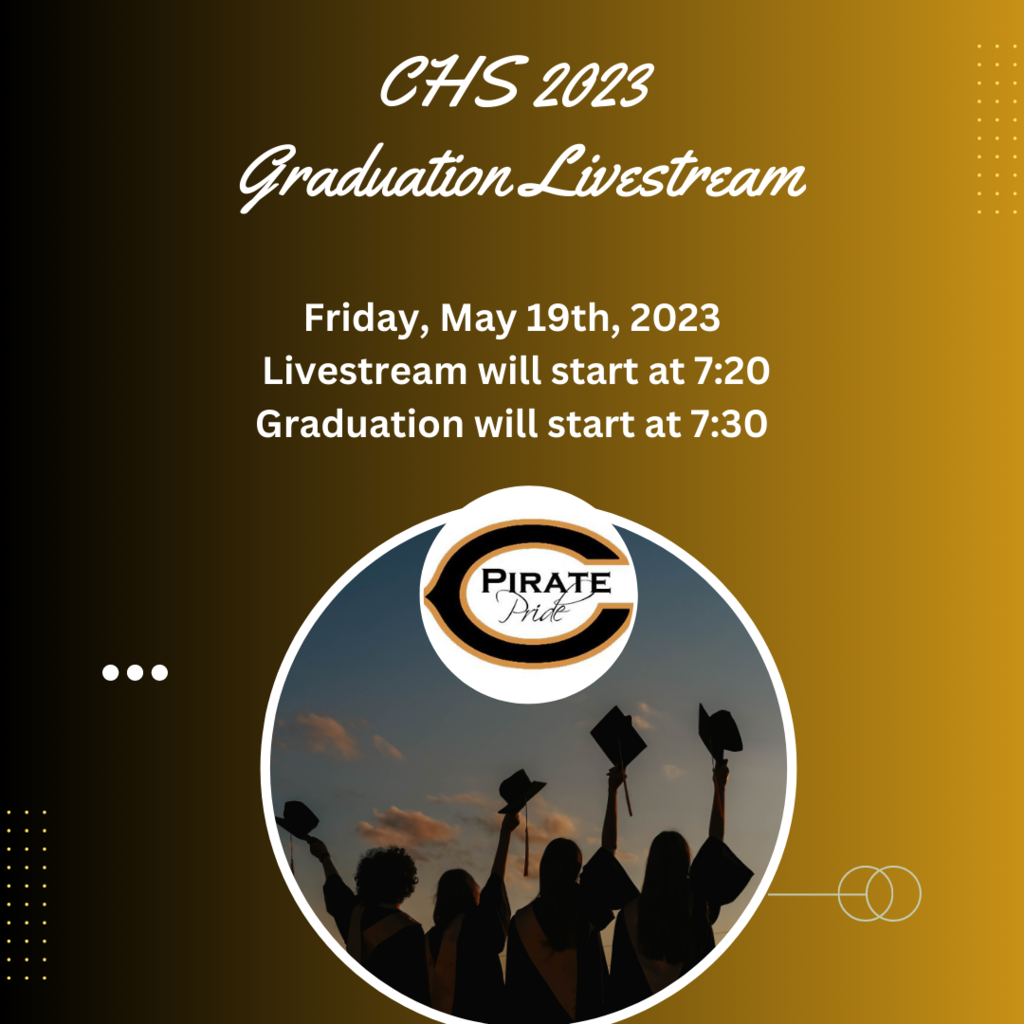 Please Note...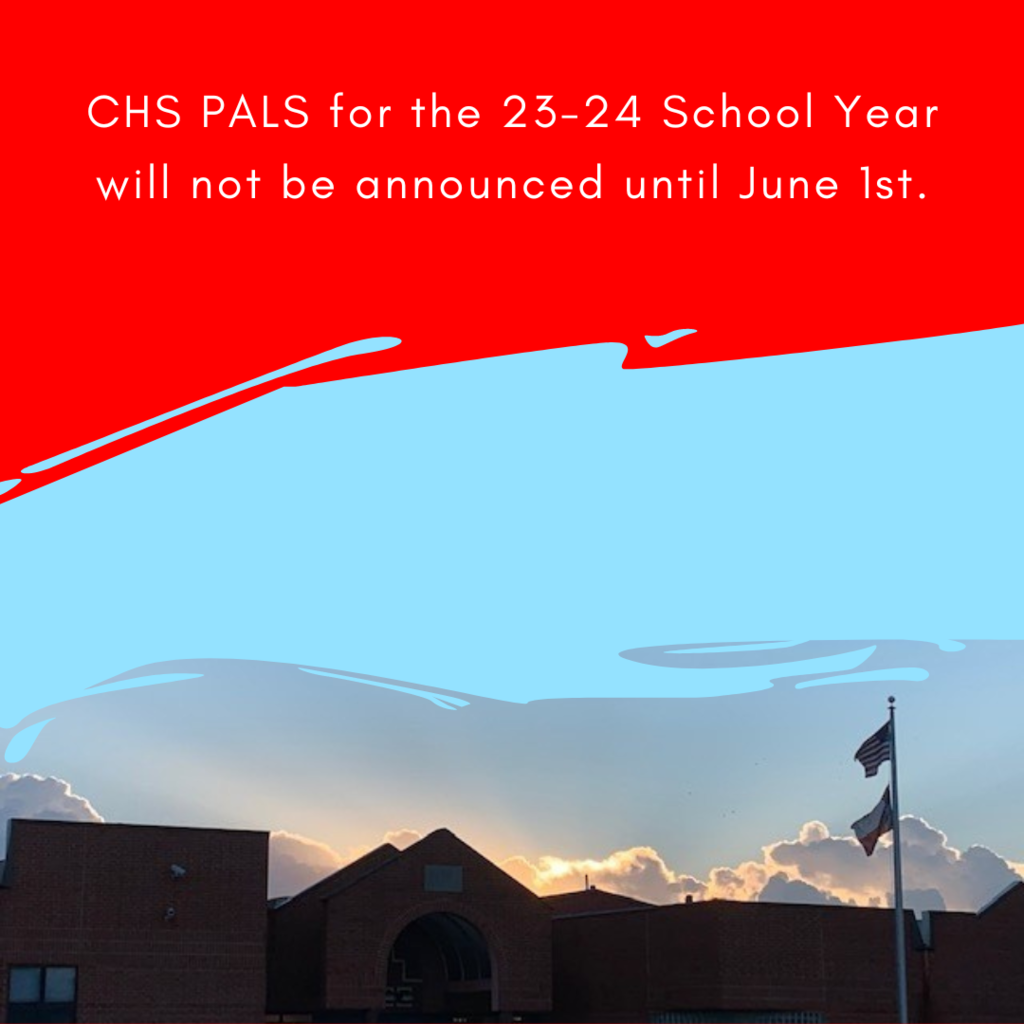 Class Dismissed! Students aren't the only ones excited today!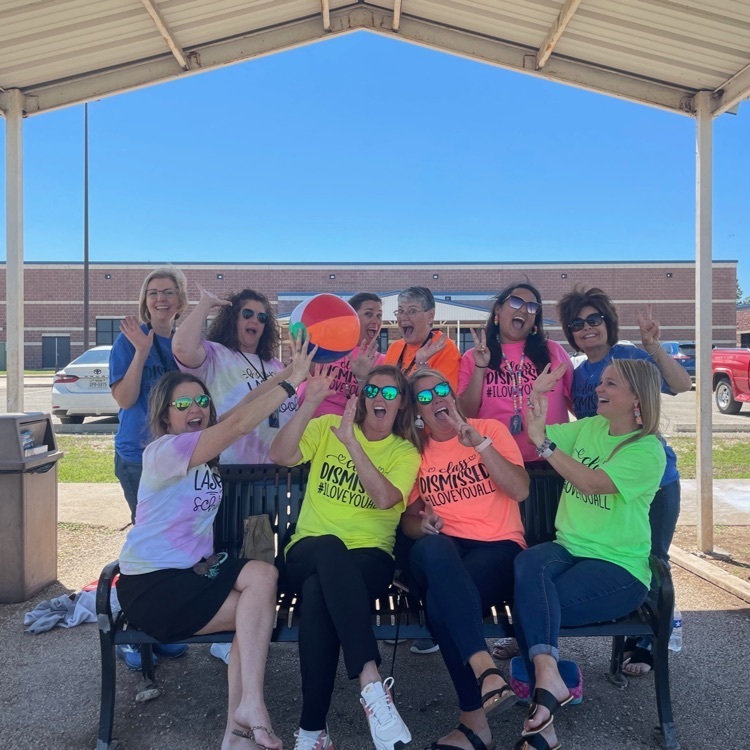 Art Hunter is retiring after spending the last 30 years of his career as an Ag teacher at Crawford High School. He has dedicated his life to his students. Mr. Hunter has spent countless hours and weekends with his students as they competed in various events arouund the State. His shop provided a home away from home for 30 years worth of students. To say he will be missed is an understatement. Please join us in wishing Mr. Hunter the best upon his retirement!

Beginner Tennis Camp for incoming 7th - 9th graders will be held June 1st-3rd! CAMP IS LIMITED TO THE FIRST 24 PLAYERS TO SIGN UP.
https://tinyurl.com/8a9k8hz5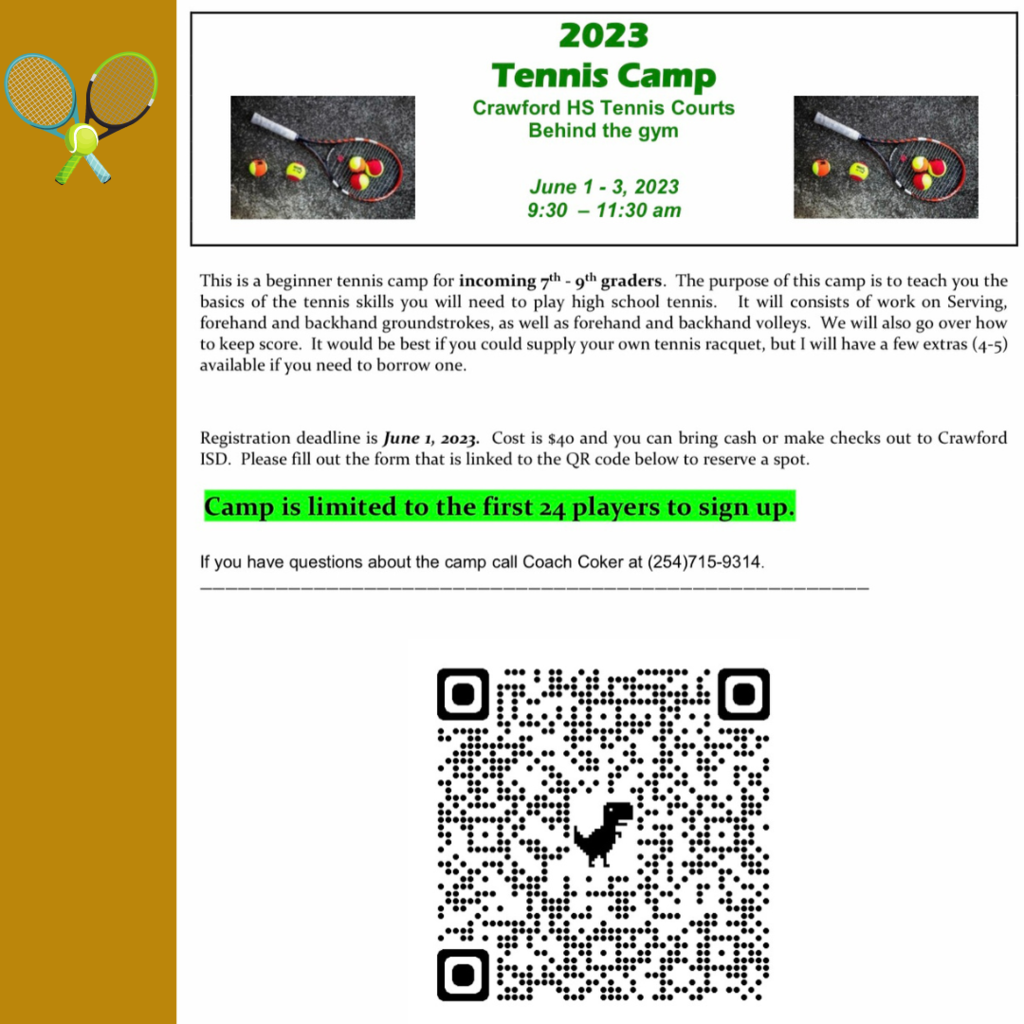 Marcy Claxton is retiring after spending the last 21 years of her career at Crawford ISD. She will officially be retiring the end of June. Mrs. Claxton finished out her career in education as a High School Counselor after teaching High School Math and also in Elementary classrooms. Mrs. Claxton's calming presence and cheerful spirit will be very missed by students and staff alike. She has kept the High School organized and running as she has been involved in many more facets of the school than most counselors are called upon to do! She will be missed! Please help us in wishing Mrs. Claxton the best as she embark's upon the next chapter of her life!

Judy Smith is retiring after spending the last 22 years of her career at Crawford ISD. Mrs. Smith has touched many lives during her time in the District. She has taught Science to countless students through the years! She also spent many years as a CHS Lady Pirate Coach, has kept books for Lady Pirate games, coached UIL teams, served as the PALS advisor, as well as all the other roles that she stepped in and filled when she saw the need! We will especially miss her smile and hearing her laugh in the halls! Please join us in wishing Judy Smith the best in the next chapter of her life!!

Very important information concerning when the doors will open and also be shut for graduation...

BIG Shoutout to these three coaches who worked countless hours with their teams!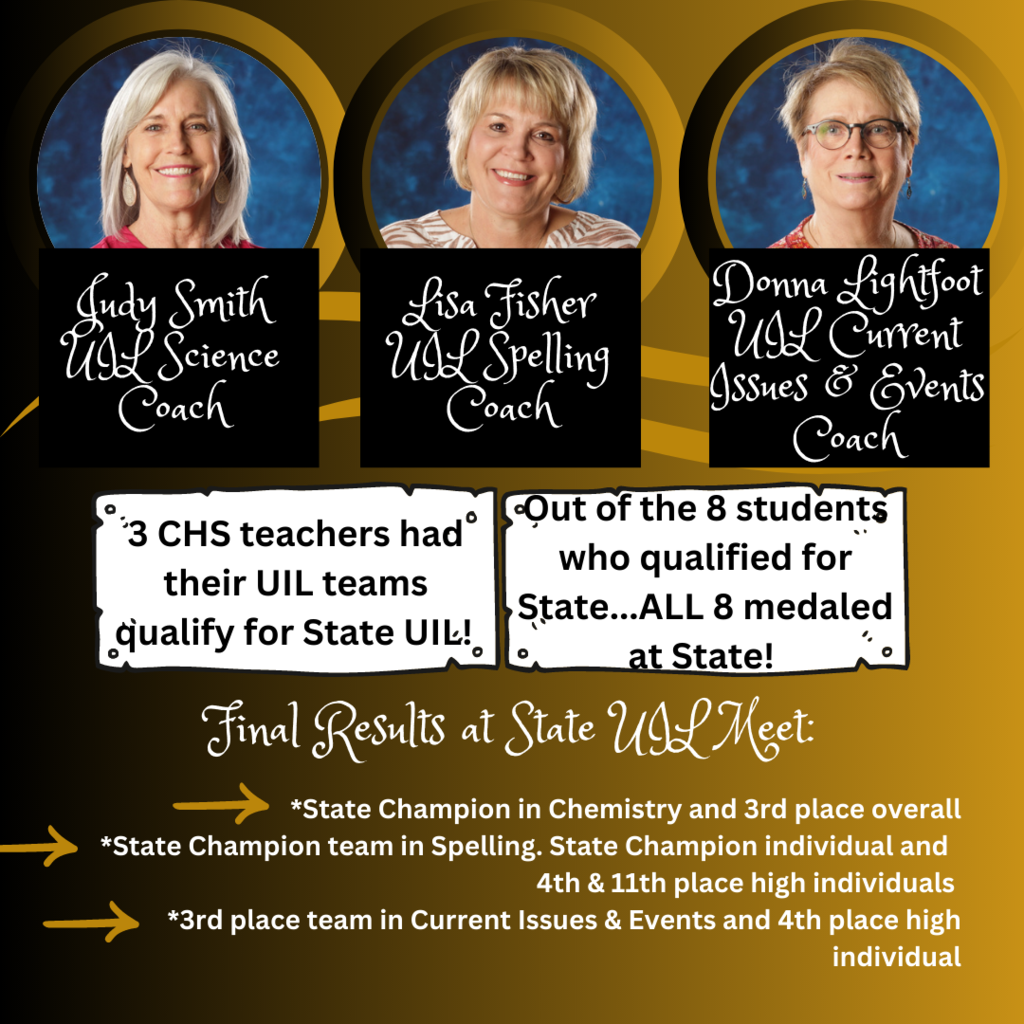 Congratulations to our Lady Pirates!